3 février 2014
1
03
/

02
/

février
/

2014
20:37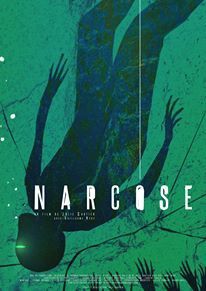 NARCOSE : Deep water freediving exposes its practitioners to a form of narcosis, which induces several symptoms, among which a feeling of euphoria and levity that earned this phenomenon its nickname of "raptures of the deep".
When Guillaume started to tell me about his visions during his deep dives I immediatly strated to picture it in my mind as a beautifull visual experience whith a strong artistic potencial. 4 years of reflexion, 3 weeks of shooting, 1 month of post production and Narcose is born.
Synopsis : The short film relates the interior journey of Guillaume Néry, the apnea world champion, during one of his deep water dives. It draws its inspiration from his physical experience and the narrative of his hallucinations. Alternating between reality and imagination, the film shows how far human abilities can be stretched and it reveals the intimate and primal bond between the athlete's inner world and his aquatic environment, bringing the understanding of the human relationship with the underwater world to new levels.
We are still waiting for a film festival selection to realese it to the public. You can follow news about the film on facebook :
https://www.facebook.com/narcosebluenery?ref=hl
Available now the trailer of the film :